This is a unique and very subjective Sub-Award. It goes to the designer who displayed the best support of their 2008 published game or supplement. This could be through the creation of forums or mailing lists about their game, their response times to questions about their games, the designer's use of marketing to get the word out about their game, the organization of the game's website, and of course support materials like free downloads, rules, starter kits, materials, adventures and supplements.
THE Best Support FOR 2010 IS...
Apocalypse World by D. Vincent Baker / with 52 points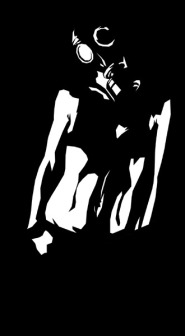 All those lovely settings.
It has a dedicated Web site for questions, hacks, etc. - nuff said.
Barf Forth Apocalyptica is such a great resource for the game. Surely the best supported game by the author and its community in the last year.
I see support for AW, official and unofficial, everywhere I go in the ludosphere.
The user-generated content model works great for Apocalypse World. Everybody and their diseased biker brother is making character playbooks for this game. Vincent Baker's own contributions, often in support of his friend's projects, also stir up the excitement. The nerdy collector impulse, combined with limited releases, has resulted in virtual swap meets.
With an active, dedicated forum; new playbooks; downloadable materials in different formats; and, last but not least, in-built support for creating your own stuff. That's the support I want.
THE RUNNERS UP:
Happy Birthday, Robot! by Daniel Solis / with 23 points
I've been hearing people talking about this game since it came out.